GLOSSARY
Fatigue: Extreme and regular tiredness.
Flares: AS seems to have times of flare and episodes when it is more manageable or settled. A flare can include pain, stiffness and fatigue. Understanding all these features can help you to manage them.
HLA-B27: Human leukocyte antigen B27, a protein located on the surface of your white blood cells. Although most HLAs protect your body from harm, HLA-B27 contributes to immune system dysfunction and is strongly associated with ankylosing spondylitis.
Kyphosis: Kyphosis is curvature of the spine that causes the top of the back to appear more rounded than normal. Everyone has some degree of curvature in their spine. However, a curve of more than 45 degrees is considered excessive.
Occupational therapist: Someone who provides support to people whose health prevents them doing the activities that matter to them.
Osteoporosis: A condition that weakens bones, making them fragile and more likely to break.
Psoriasis: Psoriasis is a skin condition that causes red, flaky, crusty patches of skin covered with silvery scales. These patches normally appear on your elbows, knees, scalp and lower back, but can appear anywhere on your body. Most people are only affected with small patches. In some cases, the patches can be itchy or sore.
Uveitis: An inflammation of the middle layer of the eye, called the uvea or uveal tract. It can cause eye pain and changes to your vision. Most cases get better with treatment — usually steroid medication. But sometimes uveitis can lead to further eye problems, such as glaucoma and cataracts.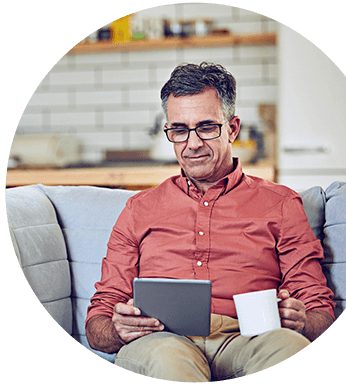 RHE18-C002
April 2018